Many Different Insurance Policies Available
There are many types of insurance these days – in fact for so many possible events – so you need to look at your budget carefully to see what makes the most sense for your particular situation, and for your family.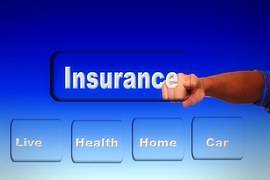 Life Insurance
Purchasing life insurance for yourself gives peace of mind to those you love, and some financial help for them once you are gone! Of course you have to make certain that the coverage will provide enough income to cover the necessary costs for your loved ones. It should not only cover you funeral costs, but living expenses for those left behind for a least a few months so that they have time to plan for their new future without you.
Health Insurance
You just never know what your health has in store for you, so try to make sure you get good Health Insurance so that you at least needn't worry about the cost of any medical procedures, and get coverage while you are healthy. Why? It's much cheaper to get a reasonable policy when you have no medical issues. If you apply once a problem has arisen, that health problem may not be covered, or it may cost you a lot more for this type of insurance.
Dental Insurance
This can be a costly thing to have, but those crowns and root canals take some paying for if you don't have coverage. It's important to know what your plan covers, and make sure you keep up to date on changes in the policy and coverage, especially before you commit to expensive dental work.
Although dental coverage can be expensive, there are some programs that are definitely affordable that give you great peace of mind when you know that any dental problems will not break the bank!
Auto Insurance
If you have a car, then obviously you have to have auto insurance, and not just that, but you have to make sure that it gives you adequate protection for you. This isn't always straight forward, so make sure that you get the details explained to you fully, and that the coverage is good. In these days of high medical costs, you have to make sure that you are protected from other people's claims.
Travel Insurance
You never know what accidents, or ill health may occur even when at home, so make sure when you are travelling outside your home country especially that you have adequate travel insurance that will cover doctor's visits or hospitalization if it is needed.
As with all insurance coverage, read the coverage carefully, so that you know what is covered. For example, when my daughter needed travel insurance, the policy we were considering did not cover any accidents that occurred after drinking. A young person going travelling with friends and not drinking? Now there is a concept!
Pet Insurance
This is available to help offset the health costs associated with a pet becoming ill. It's always a difficult decision to make. Do you pay for Rover's surgery or give him medication to reduce the suffering, or put him to sleep? These are not choices we like to make, especially if we have young children at home who do not understand the financial burden that caring for the sick, whether human or pets, puts on a family.
Home Insurance
Whether you own your own home or not, home insurance is a good idea. If you are unlucky enough for your home to burn down, you will be very glad of the financial help it will provide.
For renters, be aware that the owner's insurance covers the house itself, not the contents. So you need to look out for renters insurance to protect against fire flooding and theft. And remember you may need liability insurance in case so one is injured in your rented home – you don't want to be held personally responsible for that.
As with most insurance, if you raise the deductible, you will end up paying less for your policy. Also if you put in safety features. like a burglar alarm, especially a monitored one, or a fire alarm and extinguishers, that too can lower your premium.
Boat Insurance
For those of us lucky enough to own our own boat, insurance for it makes a lot of sense, and if you can afford your own boat and the gas for it, then insurance should be no problem! Check the coverage you need, contents, fire, liability etc.