Work at home and other money-making opportunities for Busy Moms
Among the many scams out there, there are some realistic ways for even the busiest mothers to work at home and make more money. Some of these work at home opportunities have real potential; the Internet has made many of these realistic for all of us (and if I can take advantage of them, anyone can; I'm a techno-peasant).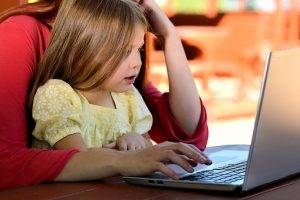 A New Twist On An Old Standby
First, there's a new twist on the old stand-by; EVERY household has unwanted items that could be sold to generate a little extra cash, quickly. Baby furniture, toys, old electronics, furniture, and so on all offer an opportunity to make more money while you work from home. I'll walk you through the practical aspects of selling these by classified ads or by a garage sale; but today there's a beautiful new option available that means no-one phoning or coming round to your house. Do you know just how easy it is to sell something over eBay?
The Biggest Opportunity I've Ever Encountered
Later on I talk about some other realistic opportunities to work at home, but I can't resist telling you about this one first; it's working for me, and we've turned a lot of people on to it (friends and family).
Did you know that most "ordinary" people can make serious money – I'm talking about $100s a month or more, with the potential to go much beyond this – part time, through Internet Marketing, without having any products, or even customers; without having to deal with merchant accounts and credit cards and all that; and without knowing anything about web sites and other technical stuff?
There are plenty of different types of opportunities out there these days, that you can look into if you are interested.
In fact, there is a whole world out there with unlimited potential to make money while staying at home and using your computer.
The Good and the Bad of On-Line Surveys
One of the easiest ways of generating some pocket money is to complete on-line surveys. There are literally hundreds of businesses willing to pay you for your views… but there are some catches.
1. It is time consuming (you can easily spend 20-30 minutes on a survey), but you do work at home.
2. What you get paid varies from $5 to $35, to just coupons for the company's product, to just an entry in a competition, and while a lot of organizations claim that you can earn big dollars, in our experience you can expect pocket money in the $20 – $100 per month range.
3. Our 20 year old daughter invested many, many hours, for zero pay back. However, a more "savvy" friend pretended to be a 30 year old with two kids and did much better.
4. You do have to spend a few bucks to "register". I'll point you to a couple of the best organizations, in our experience, but one thing: do NOT use your regular email address. I talk about this more in the "Protection" section of this site, but the key thing here is to open a temporary email account with Yahoo or Hotmail, so that if the spammers get hold of your address, you can "contain" the nuisance.
And as with all things online, make sure you are dealing with a reputable company.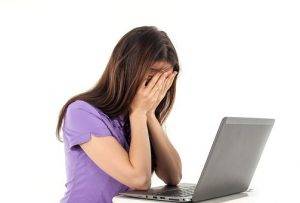 And of course, there are other ways to bring in some extra income that do not rely on the computer:
Sell items you no longer need – furniture, clothing, toys, books and the list goes on.
Baby sit before school or after school, or if you are up to it, all day.
Deliver local papers – doesn't pay a lot, but it might get you meeting others in your neighborhood, and that could be a huge bonus, plus it gets you and your family outdoors for at least some time every week!
And there are plenty of more ideas.