Mmmm chocolate!
When it comes to pampering yourself, you can't beat chocolate. Nowadays, it comes in milk, white and dark, with dark chocolate producing far less guilt! It is so versatile too. You can let it melt gently in your mouth, dip fresh fruit into melted chocolate, use chocolate chips to make delicious cookies, etc. Mmmmmm, chocolate!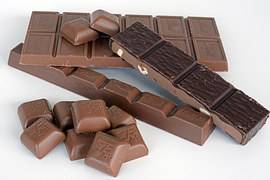 Chocolate has the scientific name theobroma cacao, which when translated means "food of the gods". It is considered by many civilizations to be an aphrodisiac, and chocolate helps to improve moods. It works well for me! And it contains some vitamins too, although using it as your daily vitamin probably isn't a good idea!
Nowadays you can even get candles that have the chocolate aroma, so you can have the scent without the calories! In fact, there are so many yummy aromas about for candles these days, that I'm sure you'll have difficulty choosing from them all!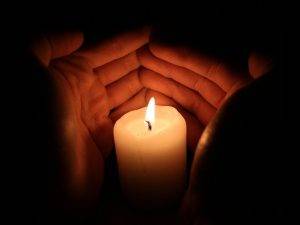 Remember that chocolate is good for you, and especially the 90% pure chocolate. Never thought I'd say this, but I have become so used to this type of chocolate, that all other varieties taste just too sweet!
Now, of course there are calories associated with chocolate, but you can control the damage caused by these extras by only eating one or two pieces of chocolate at a time, not the complete bar. And if you put the remainder some where safe, it'll be there as a treat for you next time you need to pamper yourself.You may want to consider making up one of the following recipes for enjoying during your pampering sessions, and share the extra with your family. That way they might encourage you to pamper yourself more often! And you can even get your children to help you make them.
Fudge Drops

Ingredients:
11 1/2 oz Pkg milk chocolate morsels
1 1/4 c Granola cereal
1 c Salted peanuts
Garnishes: candied cherries
Candy-coated chocolate pcs
Instructions:
Place milk chocolate pieces in a microwave-safe bowl, and microwave at MEDIUM (50% power) for 2 minutes.
Stir in cereal and peanuts.
Drop by teaspoonfuls onto wax paper-lined cookie sheets.
Garnish, if desired.
Chill until firm.Yield: 4 dozen
Chocolate Sorbet
Ingredients:
1 cup cocoa
3/4 cup sugar
2 1/2 cups water
1 teaspoon vanilla extract
Instructions:
Combine all except the vanilla in a saucepan.
Heat on medium until the mixture reaches a boil, stirring frequently.
Turn off heat, and stir in vanilla.
Chill.
Freeze according to your ice cream maker's instructions.
Chocolate Fruit Balls
Ingredients:
125 g Dried apricots, chopped
1/3 c Raisins, chopped
1/3 c Sultanas, chopped
2 ts Grated orange rind
60 g Dark chocolate, grated
180 g Dark chocolate, extra
60 g Butter
Instructions:
Combine apricots, raisins, sultanas, rind and grated dark chocolate in a small bowl.
Roll teaspoons of mixture into balls.
Refrigerate overnight.
Break extra chocolate into pieces, place in top of a double saucepan with butter over simmering water.
Stir until smooth or microwave on HIGH for 2 minutes.
Dip each fruit ball in chocolate until evenly coated.
Place balls on foil-covered trays; allow to set in a cool place.
Store balls in airtight container in refrigerator.Yield: 15 Servings
Chocolate Balls for Kids
Ingredients:
1 c Brown sugar
1 c Granulated sugar
1/2 c Milk
1 t Vanilla
1/2 c Cocoa powder
3 c Quick cooking oats
1 c Sweetened desiccated coconut
1 c Diced glace or maraschino Cherries
1/2 c Chopped walnuts
optional Icing sugar
Instructions:
Combine brown sugar, granulated sugar, cocoa powder and milk in medium sauce pan.
Bring to a boil over medium heat, stirring, until sugar is dissolved.
Pour into bowl.
Stir in vanilla, add oatmeal, coconut, cherries and walnuts if using.
Cool to room temperature (about 1 hour).
Shape into 1 1/2″ balls.
Roll in icing sugar.
Store in airtight container in single layers between waxed paper. Yield: 48 Servings
Very Old Fudge
Ingredients:
2 c White sugar
1/2 c Corn syrup
1/2 c Milk or cream
1 ts Butter
1 ts Vanilla
Instructions:
Mix the first 4 ingredients, stirring occasionally.
Boil until soft to medium ball stage.
Cool.
Add vanilla and beat with a wooden spoon until stiff.
Add nuts and cherries if desired.
For chocolate fudge, add 2 tbls. cocoa.Yield: 6 Servings
Once you have your treats all ready, then you can start pampering yourself. joy your chocolate treat – you deserve it!