Debt Relief for Women
Women are often characterized as being shopaholics, especially those who do not have a job outside the home. But whether you work at home or work outside your home, you have to spend money, right? There are always things to buy, whether it's for us personally, our home, or our family, and sometimes the times are tough. Money doesn't go as far as we wish it would. There are often days left in the month with no cash to provide the necessities. Medical emergencies arise, and you have no other option but to use your credit card to carry you over to the next pay day.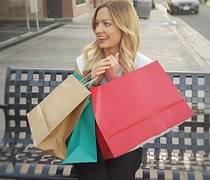 And the cycle continues. Once you are unable to pay off the credit card bill in full, it is often even harder to break the cycle, and very difficult to pay all the bills regularly. As your credit card use increases, so does the amount of interest you are paying on those cards, making your situation even worse.
But there are companies who specialize in debt relief, who will be able to help you get control of your financial situation. It may not be easy, but then life with large credit card debt isn't easy either. Look for help, admit that you do in fact need help, and you will find that there are organizations that can help you to lower your debt, and provide you with terms that are realistic for you to handle.