A Romantic Getaway may be just what the doctor ordered!

With all the hustle and bustle of our lives these days, it is often hard to find time to relax with a loved one. But family relationships could improve if you can manage it, and a romantic getaway may just fit the bill.
Now, I know it will take some planning, but it will add to the excitement and the joy of being alone again, just the two of you. And it doesn't have to break the bank! Sure, we would all love a romantic get away to Hawaii, or Fiji, but we have to be realistic. That is not going to happen, well, not just yet anyway.
Think hard about where you want to go. Do you want to fly to another city, or stay local? Do you want to stay in a hotel, or a motel, a lodge or a bed and breakfast? A villa or a cabin? There are lots of options, with good and not so good about them all.
A good hotel can be a bit pricey, but it does offer you lots of privacy if that is what you require. Hotels tend to be very impersonal, which may be to your advantage and you could also arrange for room service and be really pampered, and not have to leave your room all weekend. It may be just what the doctor ordered!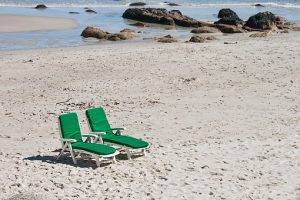 On the other hand a motel is usually less expensive than a hotel, but check whether it is near a freeway if you don't like traffic noise. Also, remember there may not be a restaurant nearby, and you won't get room service there.
A lodge could be a good idea if you like nature, and they are often smaller than resorts, while some offer outdoor activities if you are interested. However, lodges do tend to cater to families, and as you are hoping to leave yours behind for this weekend, you may not want others' children around you!
Cabins are often very cozy and private, but each one is different, so check what facilities are there before you decide.
The bed and breakfast location really depends on the type of person you are. Do you want to chat with other people over your breakfast? Or do you prefer to be away from people? If it's the latter, I suggest that don't choose a B&B. Also be aware that you may not have a phone in your room, might not have a television either, and you may have to share a bathroom with the other guests. But of course you do get a breakfast included in the price.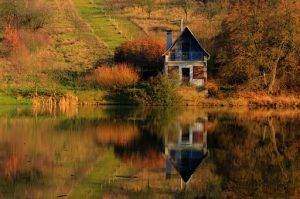 Of course there is always the option of camping, but although it is definitely cheaper than other options if you already have your own camping gear, you never know who your neighbors will be, or whether the weather will be cooperative. You may not consider it romantic to have to dash to the bathroom in the rain!
Having decided what type of accommodation you require, you have to decide on the destination, the city or the country. It can be fun to be in your own city, minus kids, and to act the tourist. There are always so many things to do, so many different types of cuisine, and even a trip to the zoo is a different experience when you don't have kids in tow!
Of course, you may want to get away from all the hustle and bustle of city life for a couple of days, especially if you work there every weekday. A lot depends too on how much traveling you want to do. Will you consider the traveling fun, or a chore? Will you be the one asking "Are we there yet?" And how far away from your family do you want to be, just in case the babysitter can't cope?
There are lots of things to consider before you take your romantic getaway, but good planning ahead of time will help you relax once you are on your way, and make the weekend more special.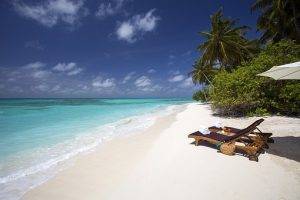 So go ahead, start planning your next romantic weekend. You deserve it!