Having a baby is an exciting time, but it is also a time of choice. For your first baby, you will probably be trying to buy everything new, and only the best is considered suitable. But what is the best these days? There are numerous products out there for babies, many similar products, with only slight variations, and it can be very difficult to choose, especially if you are fairly new to the world of babies!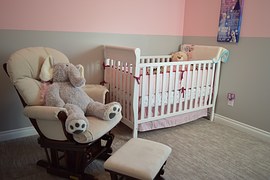 The list of requirements for a baby, or rather for parents to make their lives easier, seems long, but don't worry, there are lots of great deals around, as well as some great suggestions here.
You will need a crib, or cot for your baby to sleep in. It is worth looking online to learn more about the options available, and any safety concerns with particular models,
Baby bedding is another must have, and there's always plenty of choice. You can go with a theme, for the bedding, or just for the cheapest, but again looking online can at least give you some idea of what you would like, and what you can expect to pay. Then if you choose to you had head to the mall! There are plain white sheets and bumper pads for cribs, delicate pinks, baby blues, pastel shades of neutral colors, strong patterns, and more, all with matching comforters and other accessories.
Assuming you have your own vehicle for getting around in, one of the first big expenses will be to purchase a baby car seat. You need to get one that is recommended for newborns, preferably one that will adjust as your baby grows. There are many different types and brands of car seats available – make sure you get one that is going to keep your baby safe in any kind of auto accident, and is recommended for where you live.
In time, you are probably going to want to use a high chair as a place for your child to sit while eating. And of course there are options of buying these second hand, from online, or from a thrift store. Just make sure that whatever you buy for your baby is safe, and easy to use.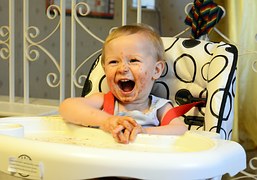 Of course there are lots more things you can buy for you and your baby, and no doubt will! It is so easy to spend when you have a baby.
Remember too that family and friends may want to purchase some of these items for you, if you tell them what you are considering.